Fishers Child Care Conveniently Located in Arbor Village
About The Play School at Arbor Village in Fishers
The Play School at Arbor Village is conveniently located about a mile east of I-69 on 116th Street. Families who commute to work downtown love this location's easy freeway access. We also attract many families living in Hamilton Proper, Gray Eagle, Fall Creek Township and other neighborhoods surrounding Geist Reservoir.
Children at our Arbor Village center have access to a variety of onsite, age-appropriate playgrounds with equipment maintained to meet the highest safety standards. Whatever the weather, children can burn off energy using our indoor gymnasium and play structure. During the day, they have unlimited access to nearby Hamilton Proper Park where after a short walking field trip, they can explore more than 19 acres while under close supervision by The Play School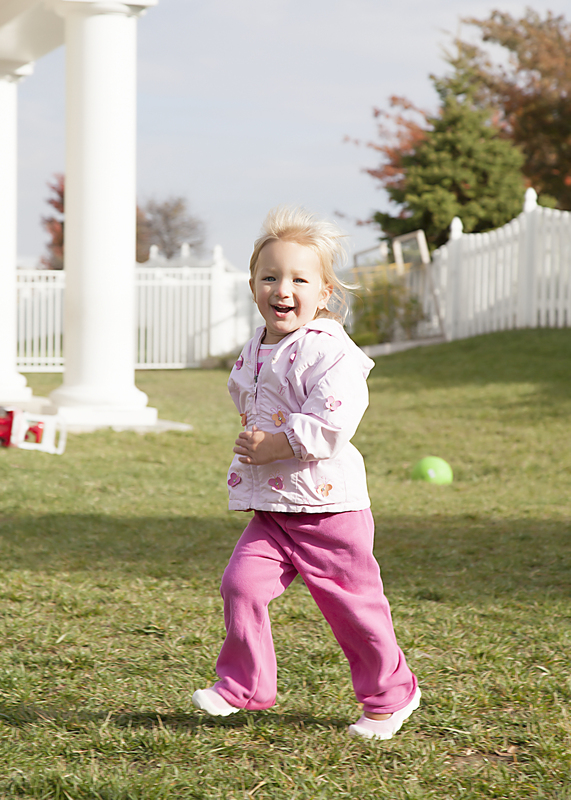 teachers and staff.
At The Play School, we use a play-centered curriculum that fosters children's confidence and helps them develop a life-long love for learning. Teacher-guided interaction with peers also helps them develop important social skills. Learn more about our Fishers Day Care curriculum.
Transportation to Elementary Schools
For children who attend nearby elementary schools, our Fishers day care location provides reliable after-school care and safe transportation to these schools in the Hamilton Southeastern School District (*The schools we service with transportation each year is subject to change annually based on enrollment needs.)
Brooks School Elementary
Geist Elementary
Hoosier Road Elementary
Lantern Road Elementary
Fishers Elementary
Cumberland Road Elementary
Don't see your school? Check out our other Fishers child care center at Saxony Village, our Carmel child care at Legacy, or ask us about other schools we may serve.
Student Enrichment Activities
We are proud that we offer quality, extra curricular immersion programs at all Play School locations, to all children enrolled, at no additional fee. Ask the Center Director for more information about current offerings. Current and past enrichment activities include:
Spanish Immersion program taught by degreed and/or native Spanish-speaking instructors
Gross Motor / Physical Activities
Music program taught by degreed music teachers
Dance / Movement classes
We also will happily accommodate therapists and other professionals who need to provide on-site services at The Play School at our Fishers child care location.
Indianapolis-area Employers
We proudly welcome a wide variety of families to The Play School at Arbor Village who trust us to care for their children. Our affordable fulltime schedule includes four or five days of child care per week. Our part time schedules are great for parents who work part time or moms who want a day or two for themselves. All full- and part-time families enjoy two weeks of tuition-free vacation.
The convenient location of The Play School at Arbor Village makes it a perfect choice for families working in Fishers or commuting to downtown Indianapolis. Many of our families live in one of these surrounding neighborhoods:
Tamarisk
Sandstone
Gray Eagle
The Estates at Meadow Brook
Rolling Knoll
Lake Stonebridge
Idlewood
Forest Knoll
Hamilton Proper
Arbor Glen
The Meadow Brook Village
Arbor Village and Hamilton Proper in Fishers, Indiana
The Play School at Arbor Village is part of Hamilton Proper, a master-planned golf community with custom-built houses in 23 unique neighborhoods. This family-friendly community gives children access to top-rated schools in the Hamilton Southeastern School District as well as breath-taking hiking and jogging trails, preserved natural areas, and an 18-hole championship Arthur Hills golf course. Before you pick your child up from our school, stop off at the conveniently located Fresh Thyme grocers next door and pick up your dinner essentials.
Great schools, safe neighborhoods and beautiful parks draw families to Fishers. Equally important, fantastic friends and long-lasting relationships keep people in Fishers. Recent development at Exit 10 of I69, including Hamilton Town Center and the emerging Noblesville Corporate Campus, already is attracting new waves of workers, shoppers and residents.
If you are new to the community, we welcome you and want to help you learn about Indianapolis child care options. We invite you to tour The Play School at Arbor Village to see if our high-quality, affordable Fishers daycare is the right choice for your family. Contact us.